Didn't see this one coming:
Charge your iPhone and battery case simultaneously for increased talk time up to 25 hours, Internet use up to 18 hours on LTE, and even longer audio and video playback.* With the Smart Battery Case on, the intelligent battery status is displayed on the iPhone Lock screen and in Notification Center, so you know exactly how much charge you have left.
I find this one peculiar. Not sure how big a market phone batteries are in general but Apple has never been one to augment power for any of their products opting instead to ensure their devices can make it through a normal work day on their own.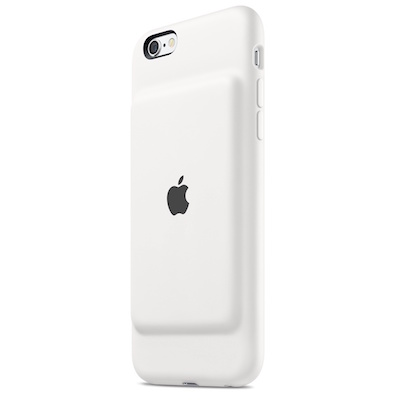 ---
---