The 2010 WWDC is over and the iPhone 4 was announced. Here's a quick overview of the new features: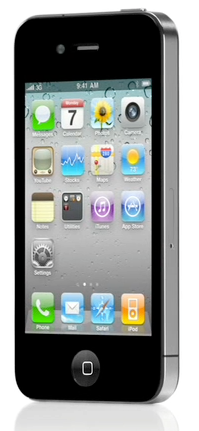 Front facing camera for video calls called "FaceTime". Works only with the new phone and only on WiFi. You can also flip the video to stream content from the rear camera if you want to show the person you're calling something in front of you instead of your face in front of the phone.
24% thinner in a new more squareish design
The rear is now glass just like the front
LED Flash! Finally!
The sides of the phone are two separate antennas. One for the 3G Network and one for Bluetooth, Wifi and GPS. I'm guessing this should yield better reception
4 times more screen resolution (They're calling it Retina Display) 960 x 640 display and 800:1 contrast ratio
Uses the Apple A4 processor
Bigger battery: 7 hours of 3G talk, 6 hours of 3G browsing, 10 hours of WiFi browsing, 10 hours of video, 40 hours of music, 300 hours standby
3-Axis Gyroscope… adds more ways to tilt the phone around for games and navigation type apps. so basically you can tilt up and down and now you can turn around and the phone will be able to detect it… you'll need to see it in action to understand it
5 Megapixel Camera / 5x digital zoom / Touch to focus for images and video
Record HD Video at 720p at 30fps
iMovie app for the iPhone for $4.99
iBookstore for the iPhone (same as the iPad version but for the iPhone)
Comes in white and black. Pricing — $199 for 16GB, $299 for 32GB
If your contract expires at any time in 2010, you can upgrade to the iPhone 4 at the subsidized price
Comes out June 24th, pre-orders start June 15th
Oh and the new iPhone OS is now called "iOS 4″
Product page here with video and technical specs here.
Well whadya think?
---
---